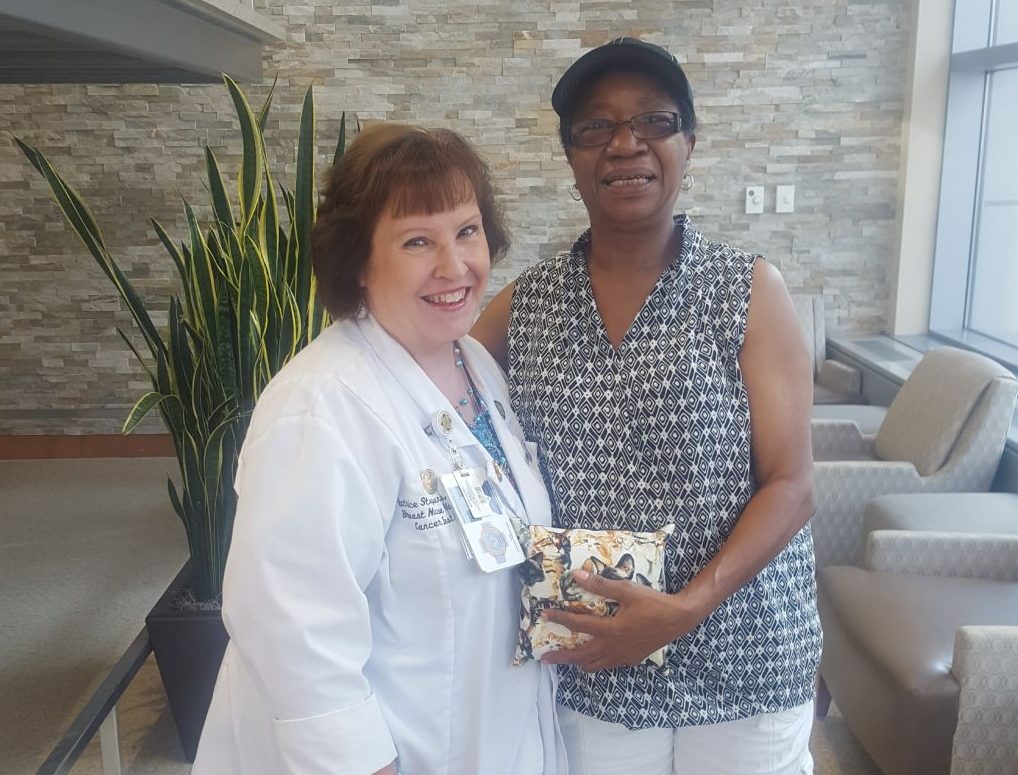 After patients undergo breast surgery at
Advocate Christ Medical Center
in Oak Lawn, Ill., they receive small pillows to put under their arms to help reduce the
pain
they may feel. The pillows are small enough for patients to carry under their arms while they walk, help reduce the pain of a seat belt while in the car and are known for their fun designs, which range in different colors. While these small pillows may not seem like the most revolutionary invention in the world, every day, patients tell breast nurse navigator, Patrice Stephens, how much the pillows mean to them and how much they help to reduce their post-surgery pain. The pillows are made by 70-year-old Annie Heidelburg, a previous breast cancer patient of Advocate Christ, who underwent breast surgery in 2011. Heidelburg had been given similar pillows donated by a church after her surgery and decided she wanted to make them "prettier." Since 2012, Heidelberg has sewn all the pillows
breast cancer patients
receive after surgery. She refers to Advocate Christ breast surgeon,
Dr. Barbara Krueger,
  as an "angel" and says, "I make the pillows because I like to sew, but also because I want to give something back after all Dr. Krueger was able to give to me." Heidelburg picked up the hobby of sewing from her mother, who used to sew outfits for Heidelburg and her sisters when she was young. After working nights in the post office for 42 years, Heidelburg says she "appreciates sewing because it gives her something to do at night when she is
wide awake
." Since 2012, Heidelburg has delivered roughly 100 hand-stitched pillows every month to Advocate Christ. She says her next idea is to stitch pillows for kids at
Advocate Children's Hospital
.
Our Breast Health Assessment estimates your five-year and lifetime risks of developing breast cancer.