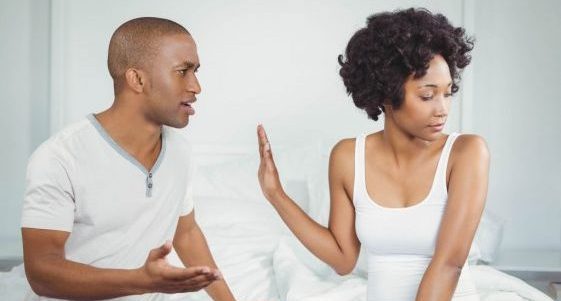 Many people believe a family member or friend is struggling with a mental health issue but not telling them, according to a new study. A 
survey
involving more than 3,000 people across the nation by integrated health care system
Kaiser Permanente
 suggests that 70 percent of those polled said society was
more open to discussing mental health issues
today compared to 10 years ago. More than three-quarters said they believed they were informed about mental health issues. Among other findings, the survey highlighted the unfortunate reality of not being able to connect with a struggling
family member
or friend. While a majority of respondents said they had reached out to the
person who was struggling
, there are approaches that can help open yourself and the ones you care for to these sorts of conversations.
Sarah Katula
, an Advanced Practice Psychiatric
Nurse
at
Advocate Good Samaritan Hospital
in
Downers Grove
, Ill., says conversations about the mental health of someone else should start with a casual check in with one another and pointing out behavior without accusation. "It's not about telling them what they should do to fix things; it's about bringing it up and having an open-ended conversation that is non-threatening and supportive," she says. "If the person says they don't know what you're talking about, just say you noticed some things that seemed a little bit different." What happens next in the conversation depends on the relationship and where the individual is at in accepting their
mental health struggles
. Each diagnosis and individual have different nuances – Katula suggests visiting the
National Alliance on Mental Illness
(NAMI) website to learn more – but a positive, productive attitude could make a huge difference. She encourages people to use "I" statements, focusing on the feelings and beliefs of the speaker rather than thoughts and characteristics attributed to the listener. "If a family member can keep an open, non-judgmental, non-critical stance and lead the person through their own thinking about what's going on, it leaves them open for more conversations," she says. "If a family member says, 'You're really different, you're doing this,' the person is going to shut down and want to protect themselves." The person who may be struggling could be more open to reflecting on their well-being when not on the defensive because they feel they are connected to their loved one. "When that feeling is shaken, people are going to use all kinds of different defense mechanisms," she says. "Remember that probably no matter what is going on, this is a person who still wants to feel attached, cared for and that they still matter." Katula also suggests the book "
I Am Not Sick, I Don't Need Help! How to help someone with mental illness accept treatment
" on how to help those with diagnosed mental health issues who do not want to seek help in their lives.