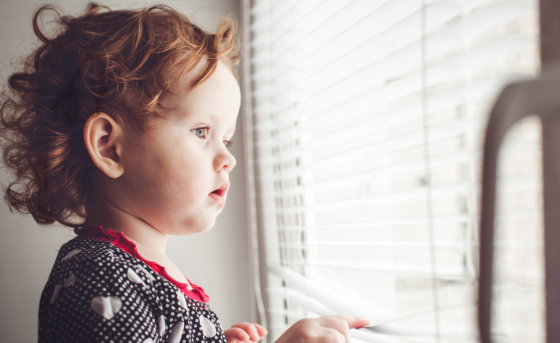 Although warnings have been issued about the dangers of corded window blinds for some years, with many big box stores taking the products off their shelves, a
new study published in Pediatrics
revealed that more than 16,000 children in the U.S. were treated for window blind-related injuries between 1990 and 2015. In general, children suffered minor injuries such as small cuts as a result of cord entanglement. However, 271 children died from window cord strangulation during the study's time frame. Strangulation can occur when children innocently wrap cords around their neck or become trapped in a looped cord. Alix McNulty, an injury prevention coordinator at 
Advocate Children's Hospital
 in Oak Lawn, Ill., says that parents shouldn't only be cautious of corded blinds. "People need to be aware of any window coverings that have exposed cords," McNulty says. "Many curtains on track – roman shades or window darkening shades – have pull cords that prove to be a 
deadly
hazard. Anything that has a loose cord, rope or beaded chain needs to be reevaluated if small children are present." The CPSC recommends the following
four tips
 to protect young children around corded window blinds:
Examine all shades and blinds in the home. When possible, use cordless window coverings in all homes where children live or visit. Make sure there are no accessible cords on the front, side or back of the product.
Do not place cribs, beds or furniture close to the windows because children can climb on them and gain access to the cords.
Make loose cords inaccessible.
If the window shade has looped bead chains or nylon cords, install tension devices to keep the cord taut.
"Until store shelves are completely free of corded window blinds, parents should make sure the blinds they are purchasing do not have any cords," says McNulty. "Even blinds with hard-to-reach interior cords pose a high risk of strangulation to young kids."