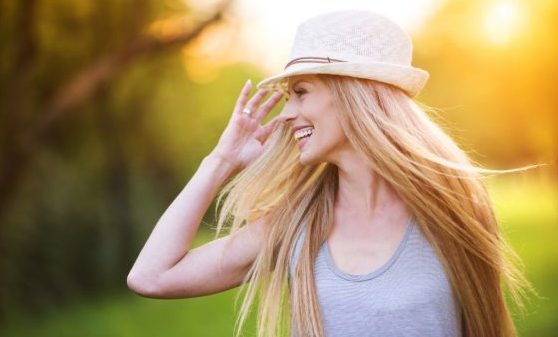 Makeup companies peddle the tricks to a
youthful appearance
, and Frank Sinatra crooned about the benefits of being "young at heart," but how do you go about keeping your
brain
young? Researchers with a new
theory
suggest that the secret is to take on a
childlike approach to learning
. "We argue that across your lifespan, you go from 'broad learning' (learning many skills as an infant or child) to 'specialized learning,' (becoming an expert in a specific area) when you begin working, and that leads to cognitive decline initially in some unfamiliar situations, and eventually in both familiar and unfamiliar situations," said lead researcher Rachel Wu in a press release. To avoid this decline, Wu and her team recommend these six strategies to keep your brain youthful even as the rest of you
ages
:
Buck the routine. Using the same skills over and over, traveling by the same routes, eating the same foods – none of these things challenge or stimulate your brain. Shaking things up may lead to exercising new parts of your brain. "If we only focus on the things we're good at, we get in a rut," says Carla Bolek, an advanced practice nurse with Advocate Medical Group – Neurology in Bloomington, Ill. "This can lead to a cognitive 'slow down.' By getting out of our comfort zone, we can retrain our brains to think in other ways. It challenges us to come up with new and creative ways to tackle problems."
Become a pupil again. Take a class or work with an instructor or mentor who not only teaches you new things, but also keeps you accountable and helps ensure that you stay the course.
Stay positive. Maintain the belief that you're one old dog who can learn new tricks, and you'll see improvements with effort over time that will help you persevere through the challenging parts of learning new things.
Avoid the naysayers. Keep an encouraging support network of people around you who will let you learn and grow at your own pace and will provide what the researchers call "a forgiving environment" when setbacks occur. "It does help to keep a positive mental attitude, and you can't always do this if you're around negative people," says Bolek. "Everyone has a tendency to judge or criticize someone else that may not be performing well, but we all make mistakes. We can all learn from each other's mistakes and grow from the experience."
Keep at it. Commit yourself to lifelong learning and don't give up when the going gets tough.
Multi-learn. Don't just focus on one new thing at a time – take on a variety of learning simultaneously, like a child who is exploring the world for the first time. All of that new input will help fire up a lazy brain.
"As we get older, we tend to lose our child-like outlook in life," says Bolek. "I suggest getting outside and in touch with your inner child. Look at the flowers and clouds, ride a bicycle. Don't forget the wonders that are in front of us every day. When we start to feel old is when we start to get old."